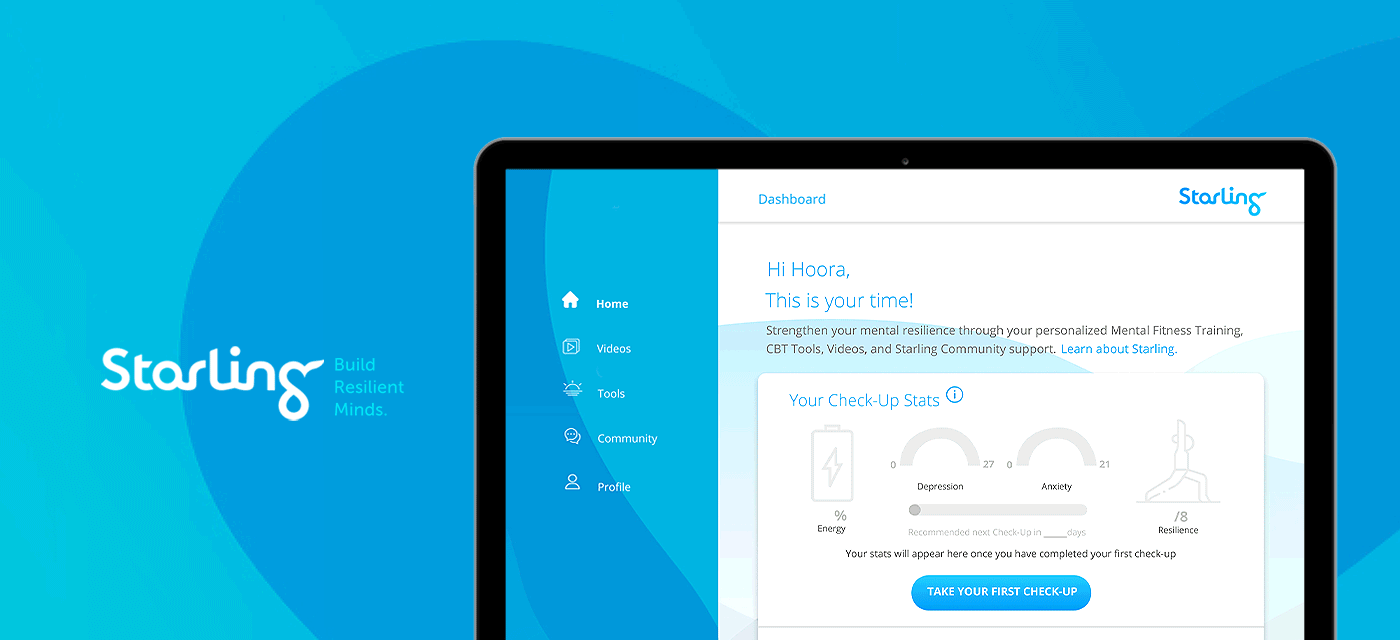 A digital Cognitive Behaviour Therapy (CBT) product 
Starling Minds™ is a scientifically-based mental health platform for organizations looking to
take a proactive approach to support mental well-being in the workplace. The platform provides the knowledge, tools, and techniques to support, empathize with and rehabilitate workers who are coping with stress, anxiety, and depression when they need it most — any time, any place.
To transform e-Learning content into a personalized digital mindfulness (CBT) product
with a practical and engaging solution. 
.   .  .
[ Case Study .
Coming Soon
]