UNWomen dedicates to promote gender equality in all aspects globally.  
"Be Heard" is a Microsite that was created to highlight the concept of gender equality as not only a  
basic human right, but also as an achievement that would have enormous socio-economic ramifications.
The main goal of the "Be Heard" microsite is to promote global awareness of gender equality, and 
encourage people to become engaged with the issue through participating in the contest.
.  .  .
THE CHALLENGE


To develop an appealing contest mechanisms to attract as wide an audience as possible, and
communicate the message proactively, passionately, but in a non-confrontational way.
​​​​​​
This responsive microsite provides participant to engage and contribute a short story about gender equality  (or inequality), 
together with a relevant image or video and a slogan. The site is open for the public to vote on the submissions -
UNWomen helps the winner to transform their story into a Take Action campaign.

Two rounds of user testing were conducted -
having my audiences to interact with the low-fidelity prototype and giving general feedforward.

Here is a list of key findings for the submitting flow:
 1. Consider a better solution on the call to action
2. Consider a"back"button for users to go back to the previous page during the submission process
3. Consider a two-steps flow that allows users to modify and review their submissions easily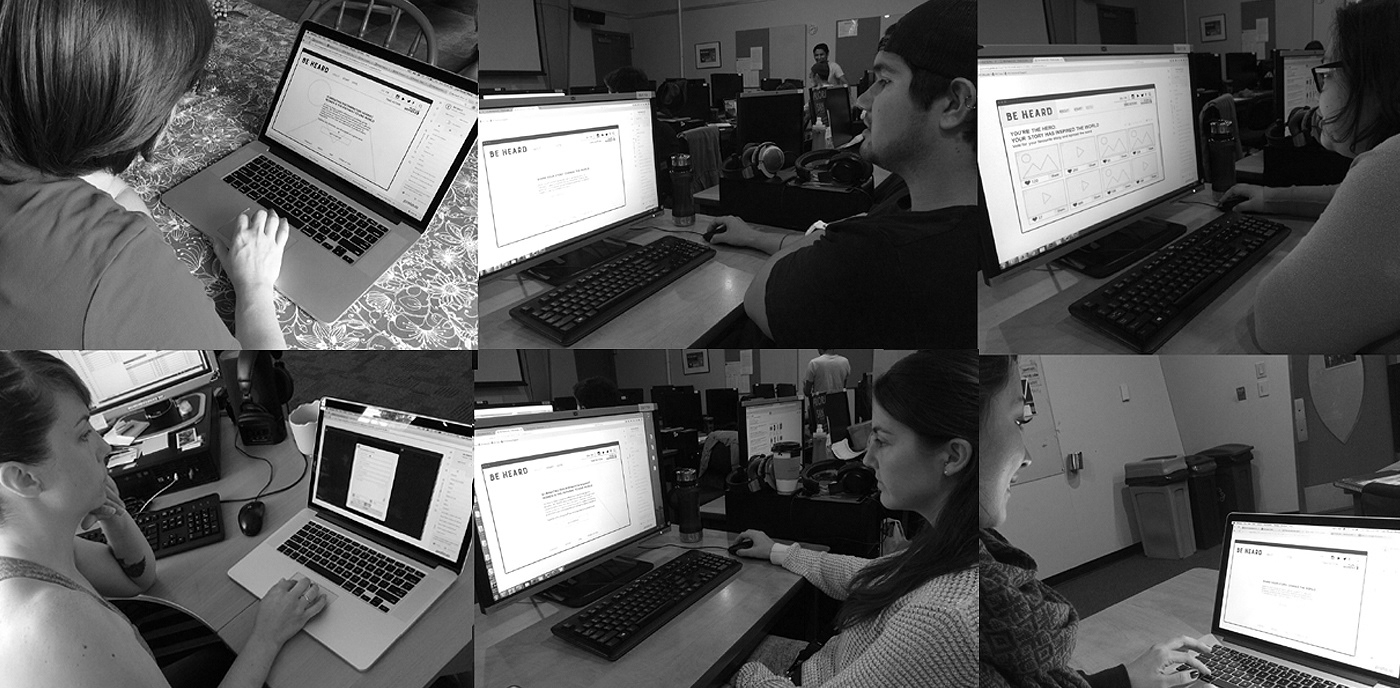 .  .  .


LOOK & FEEL
After the first round of the user testing, noticed most of my target audiences are non-designer: 
They found the graphical interface prototype is more familiar; it made them feel more comfortable to navigate through and
provide feedback. It was the integration point between UX and UI process for this project.