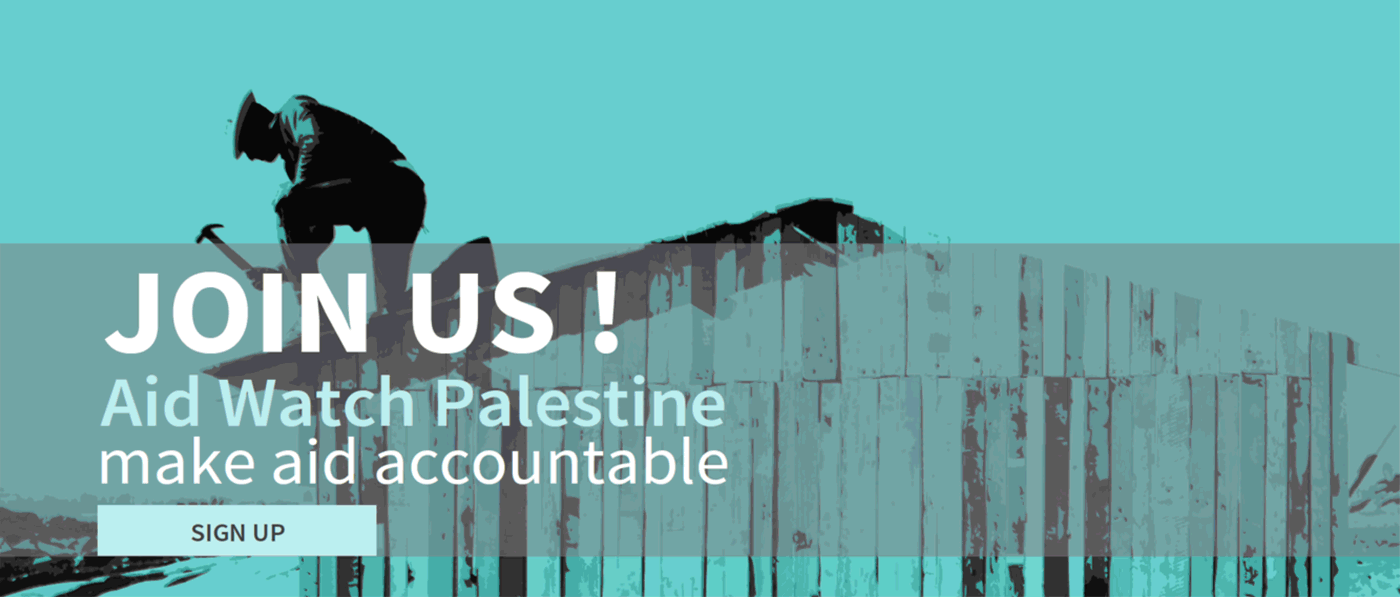 ABOUT AWP
"We invite you to re-envision aid"
​​​​​​​
Aid Watch Palestine stimulates and supports efforts to make international aid more accountable to Palestinians —
starting with reconstruction of the Gaza Strip. AWP invites the Palestinian community and aid actors --
local and international, public and private -- to join them in critical and constructive scrutiny of aid.
To create a responsive web platform where information about aid is available and accessible
while keeping "Transparency" as the key element. To convey the fact: 
Aid Watch Palestine is making international aid accountable to rebuilding Gaza.
To invite more global citizen to re-envision aid and take an action.
Colours & Imagery for Website


Avoiding both the "Hamas green" and the "Israeli blue" we came up with a contemporary colour
palette that uses a pinkish red and a dark grey as well as other accent colours.
These colours represent different care sector throughout the website.

--- Illustration Style for 'Icons' of Indicators 
---
For an impactful and provocative result, we created illustrations from the images have been chosen to represent Gazan's diversity and resilience, taking leadership, and avoiding to use the stereotypical 'victim' photo.